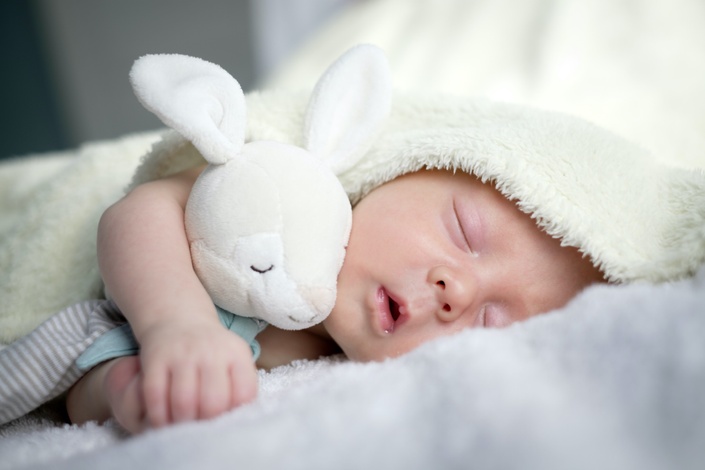 嬰幼兒自行入睡課程(0-3M)
不再半夜驚醒、不用氹他入睡、讓全家有覺好瞓
細仔由一出世至八個月大,都沒有好好睡覺。到八個月大,仍然每晚凌晨大喊2-3次,我們兩夫婦非常崩潰。但眼見細仔喊得可憐,不懂如何讓他冷靜,大女又不能好好休息,便由崩潰轉為心痛…
突然醒起早前一個電視節目,藝人宋熙年有提過睡眠專家幫其兒子處理睡眠問題,所以便決心報讀國際認可的嬰兒睡眠課程,此課程已幫助全球數千個家庭好好睡眠。
最初我也抱着懷疑的心態,更買了耳塞給丈夫,生怕細仔學習睡眠的晚上會嚎哭。
第一晚細仔凌晨沒有叫喊,我簡直覺得是奇蹟! (但可憐的是我太擔心他凌晨叫喊而自己失眠了一整晚…) 過了一星期,他已經可以每晚睡10.5-11小時,凌晨扎醒也能靠自己在沒有任何輔助下再次入睡,全家終於可以「一覺瞓天光」!
同一時間,自己內心有點自責,細仔這八個月沒有好好睡眠,是否我這個媽媽造成的呢?因此,我希望推廣嬰兒睡眠技巧及適合的作息時間表,好讓新手爸媽都「有覺好瞓」!
我希望幫助父母找出嬰兒睡眠問題的原因,提供可行之入睡方法並制定嬰兒作息時間表,好讓家長能自行協助子女自行入睡,令全家「有覺好瞓」。
你的導師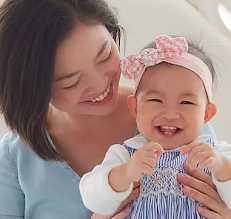 文學碩士(傳理) 修讀國際認可母嬰睡眠師證書課程、 耶魯大學親子教育證書課程、 法國小光芒兒童哲學導師課程
認可圓圈繪畫導師,曾以圓圈繪畫香港代表身份接受多個媒體訪問,包括無線電視、蘋果日報、經濟日報、metropop、兒童快報、忽然一週等。
已經幫咗好多媽媽同BB
一覺瞓天光喇!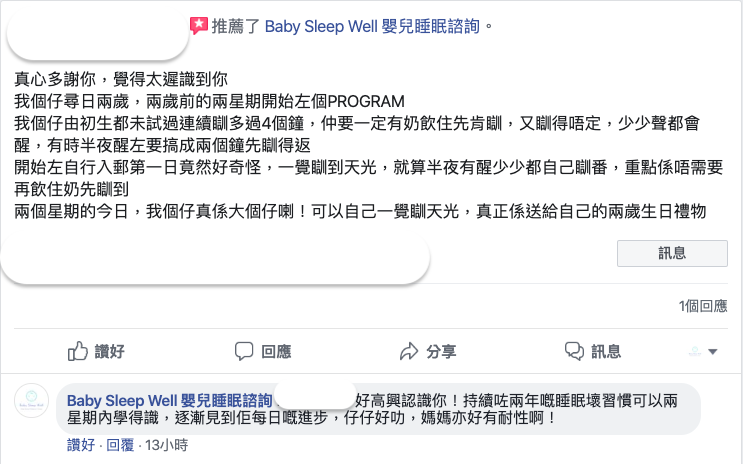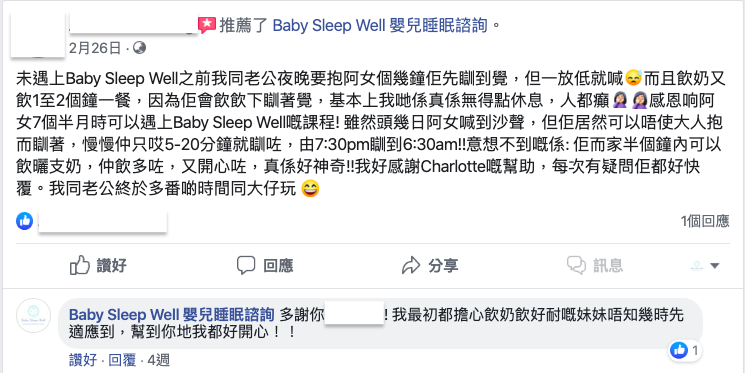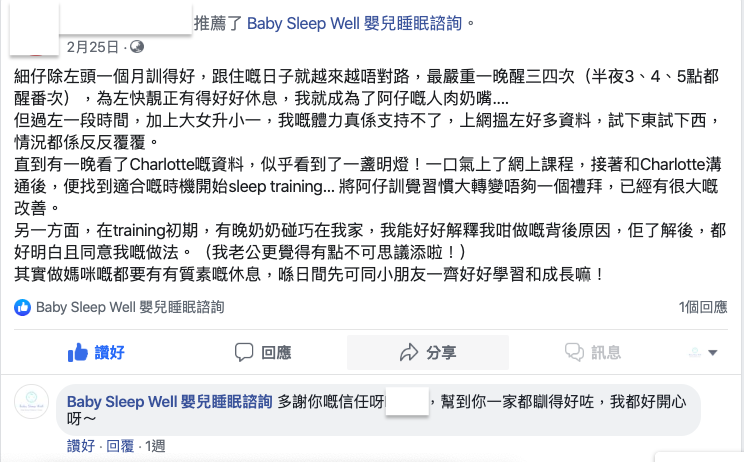 DISCLAIMER
Baby Sleep Well agrees to provide non-medical child sleep coaching services that include providing support and education.
The services that Baby Sleep Well provides are not intended to replace or supplement the medical advice although our employees and representatives may have degrees and experience in the medical field. You agree that none of the advice that Baby Sleep Well provides shall be considered medical advice nor should the advice be relied upon you as medical advice. You should always seek the advice of your medical practitioner. Therefore, you should consult with your personal physician or other healthcare professional if you have any healthcare related questions or before embarking on a any new program or if you feel there is a medical issue that needs to be addressed. If a medical problem appears or persists, do not disregard or delay seeking medical advice from your personal physician or other qualified healthcare provider. Accordingly, Baby Sleep Well expressly disclaims any liability, loss, damage, or injury caused by information provided to the client.
I understand the services, coaching, programs and classes offered by Baby Sleep Well are voluntary. I acknowledge that injuries, accidents, or other complications associated with products or services may result from my participation. I will consult my physician if I am concerned about any of the risks to my health or well- being that may result from my participation of services with Baby Sleep Well. I acknowledge that it is my responsibility to follow instructions for any service provided or purchase I make and to seek help from Baby Sleep Well if I have any questions. I knowingly and voluntarily agree to waive and release Baby Sleep Well from any and all claims of liability or demands for compensation that I may acquire during my time working with Baby Sleep Well.